If the Montreal Police had acted properly on October 7, 1996, Dawn McSweeney and her "Partners in Crime" would never have had the chance to steal all my most precious possessions or to obtain a court order declaring me insane and dangerous. They would never have had the opportunity to make a will in my mother's name, when she was 92 years old and handicapped - physically and mentally. A will from which only the circle of thieves benefited. They would not have been able to keep our mother in total isolation for a decade until her death in 2007.
Everything that has happened since October 7, 1996, can be directly linked to the incompetence and perhaps, corruption, of the Montreal Police and Quebec's so-called "justice system".
Marlene Jennings, Liberal Member of Canada's Parliament, stated twice at public meetings in 2008 - MRS. CARTER'S RIGHTS WERE VIOLATED THREE TIMES.'
Russell Copeman, Member of Quebec's Legislature, acknowledged that my rights were violated and he tried to get the Conseil de la Magistrature to take action against the judge who condemned me in absentia, based solely on the most bizarre accusations made against me by a complete stranger - Kenneth Gregoire Prud'homme - a person I had never met or spoken to. A man I knew nothing about. I saw him in the distance once - at my mother's burial in June, 2007.
For the full report - see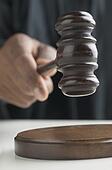 PHYLLIS CARTER'S JOURNAL