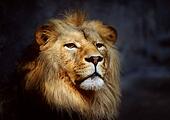 Do not be intimidated by collars or robes or badges;
Do not be intimidated by titles or offices;
Truth
Is the most powerful weapon on earth,
And villains of all kinds fear it.
There can be no law against telling the truth.
Expose the deeds of darkness
Ephesians 5:11
And support those who have the courage
To speak the truth.
Justice, only justice shalt thou pursue.
Deuteronomy 16:20
Fearlessly.
There can be no peace without justice.